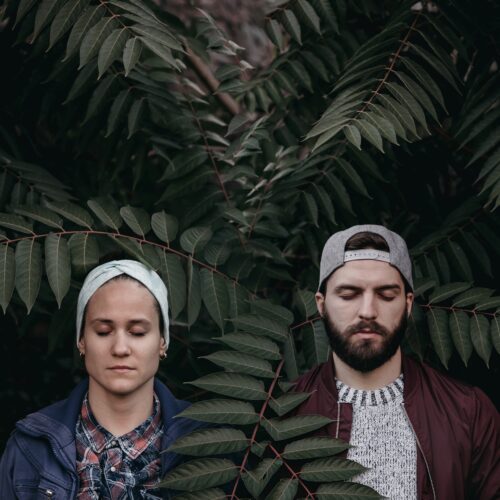 Fotiť sme začali pred niekoľkými rokmi a máme za sebou už niekoľko projektíkov. Veríme, že pri fotení ide o zachytenie pravej, nefalšovanej emócie skôr ako o napudrované pózy, ktoré aj tak každý neznáša, preto sme sa rozhodli, že náš štýl fotenia bude skôr dokumentárno-reportážny. Vám tak ušetríme kŕče, vďaka ktorým by ste na fotkách vyzerali, ako keby vám bolo poriadne zle a sebe zasa hodiny a hodiny strávené nad fotkami, ktoré nechceme upravovať, pretože sú skrátka oničom.
Marki
Keď som študovala masmediálnu komunikáciu, dostala som sa do spoločnosti skvelých ľudí v Ateliéri komunikácie v médiu fotografie, ktorý mi otvoril nové obzory nielen vo fotografii, ale aj v živote. Pochopila som, že ten najlepší záber si vždy musíte odmakať. V dokumentárnych projektoch, ktorých som sa počas štúdia zúčastnila, som sa skoro vždy zameriavala na portréty. Cez fotku som začala viac spoznávať svet a chápať ho inak. To, čo je krásne, musí vyvierať z podstaty fotografie, nie z vyumelkovaných úsmevov či načachrených odevov. Pretože to, čo na fotkách oceníte aj po rokoch je autentickosť zachyteného momentu, lebo jedine cez ten môžete opäť naplno precítiť spomienky.
MICHAL
Keď som prvýkrát navrhol, aby sme si kúpili zrkadlovku, netušil som, že to dôjde nakoniec až tak ďaleko. Avšak, keď máte pre niečo vášeň, nájde si vás to samo. Fotografiu som spočiatku vnímal ako dobrý spôsob, ako si nosiť namiesto suvenírov domov spomienky z väčších či menších výletov. Časom to samozrejme nabralo hlbší rozmer a dôležitá sa stala aj úprava fotiek. Svoje som si tiež odmakal fotením rôznych eventov ako Youth for Youth či Týden kávy. To, že fotografiou žijem dokazuje aj fakt, že ako programátor sa podieľam na vývoji Zoner Photo Studia, kde s ňou prichádzam do denného kontaktu.